Spirits
Find all the alcoholic beverages you need, including liquor, beer and fine wines, at Peckman's Pharmacy & Liquors in Jersey City, New Jersey.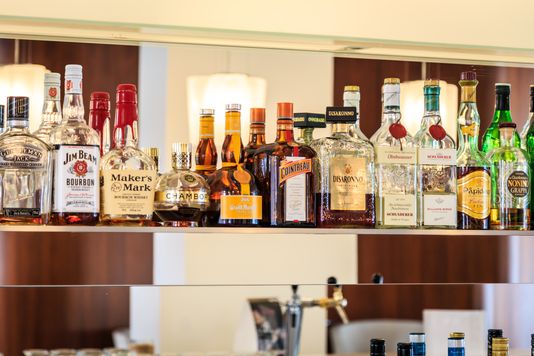 Drinks to Keep You in Good Spirits
Are you planning a romantic evening or hosting a party? Peckman's Pharmacy & Liquors has all the drinks you need to make any occasion a great one. We offer a wide variety of liquors, as well as local and imported beer and wine.
Whenever you have questions concerning spirits, one of our friendly staff members will be more than happy to point you in the right direction. Additionally, we place special orders for the specific bottle you desire. Choose from a huge selection of your favorite alcoholic drinks.
Beverages We Offer Include:
Rum
Whiskey
Vodka
Local and Imported Beer and Wine
Mixers - Bloody Mary's and Margaritas
What's your drink of choice? Contact us in Jersey City, New Jersey, to request more information about our selection of fine wine and spirits.