COVID-19 Vaccines are Available for Adults & Children!
COVID-19 Antigen Home Rapid Testing Kits are now in stock! Pick yours up today!
We provide RT-PCR Testing from 10am-5pm, no appointment necessary!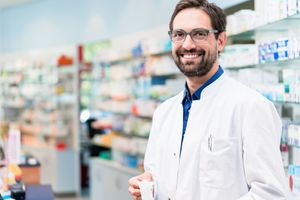 Sudheer Malgireddy, Bachelor of Pharmacy
Serving the Jersey City Community Since 1922
Expertise in Immunizations
We Carry Wine and Spirits
Welcome to Peckman's Drugs and Liquors
We are dedicated to making your experience with us a pleasant and convenient one, without long waits to get what you need, so make us your one-stop shop for a variety of products and services, such as prescription filling, vaccinations, medical supplies and fine wine and spirits.
Subscribe to our newsletter 
Stay up to date with our pharmacy with exclusive content.
What Our Patients Love About Our Pharmacy