Pharmacy Solutions Offered
We are proud to be your source for all of your pharmaceutical needs.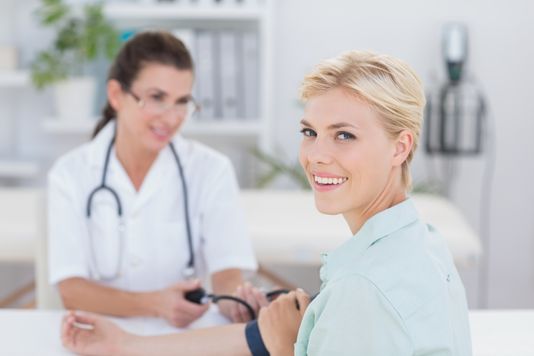 For fast, friendly, and professional pharmaceutical services, come to Peckman's Pharmacy & Liquors in Jersey City, New Jersey, for all of your prescription needs. We accept most major insurance providers and offer competitive rates on all our prescriptions, both generic and name-brand.
A Convenient Experience
At Peckman's Pharmacy & Liquors, we understand that you have a schedule to keep and don't have the time to wait in line for hours for your medications. Let us help you with anything you need to make your experience with us as convenient as possible. We carry all medications in stock at all times and even track down hard-to-find prescription items.
You deserve prompt, friendly service with pharmacists that fill your prescription right the first time. Our professional technicians are trained in both medicine and customer service to ensure that you have the best experience possible at our pharmacy.
Helping You Understand Your Medications
To help you understand the side effects and interactions of the drugs you are taking, we offer free consultations with our pharmacist, who has more than 10 years of experience.
Do you need to fill a prescription? Contact us in Jersey City, New Jersey, to request more information about our pharmaceutical services. Medication Services
Prescription Refills and Transfers
Diabetes Specialized Care Center
Dispill Multi-Dose Packaging
Durable Medical Equipment
Erectile Dysfunction Medication
Health Screenings
Immunizations
Medicare Open Enrollment
Medication Adherence
Medication Synchronization
Medication Therapy Management
Multi-Dose Packaging
Travel Vaccinations Over The Counter
Pain Medication
Cold and Allergy Medication
Vitamins and Supplements
Oral Health Products
Feminine Hygiene Products
First Aid Items
Cosmetics
School and Office Supplies
Infant Care
Hair Care
Shower and Bath Items
Sunscreen and Bug Spray Cards & Gifts
Home Decor
Greeting Cards
Special Occasion Items
Seasonal Gifts
Kid's Toys
Candles
Gift Cards
Scarves, Purses and Tote Bags